Ever wonder the influence a coffee table makes in your living room. No? Well either did I really, until I recently started reading this great book by Emily Schuman called Cupcakes and Cashmere at home. Simply, there are three ways to design the perfect coffee table, but before you go the polished feminine, California rustic or gilded floral look, I first want to example that you don't necessarily need to spend a lot of money on a table. Other then investing some big bucks on a table, I suggest investing time to find the right size and the right height, since it is one of those pieces that is equal parts form and function in your living room. Of course you want the table to look pretty, but you most definitely want the table to multitask. I truly love a good coffee table look. I believe that a coffee table says a lot more then just placing your morning coffee and TV remotes on it.
Once you find the perfect size coffee table for your living room, now comes the fun stuff, picking what décor goes on it. Sometimes choosing the right decor for your table can be a bit overwhelming, so here are my
Six tips to creating the perfect coffee table for your home: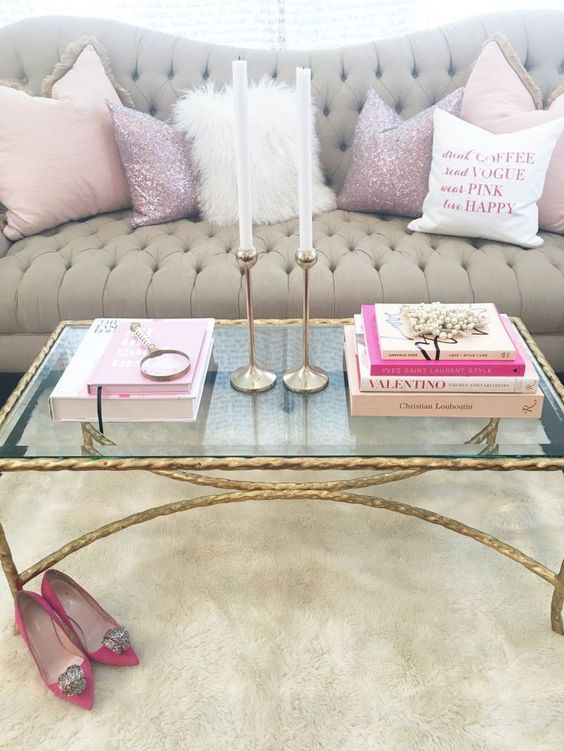 Display two different height candlestick or vases.
From,
Not Your Regular Realtor